313 Genetics is a detroit-based caregiver company.
In 2016, I had the challenge of developing a logo system that characterized their ability to grow and conceive a variety of strains as well as show pride in their home city. I revisited their identity as an exercise to establish a brand order in their existing logo system. It was decided to approach the branding with a modern, rugged, and modest scope. It was also important to mesh the culture of recreational use with the values of design.
The process began with using select keywords for the identity: genetics, holistic, botanical, positivity, renew, nature, earthy, and loud.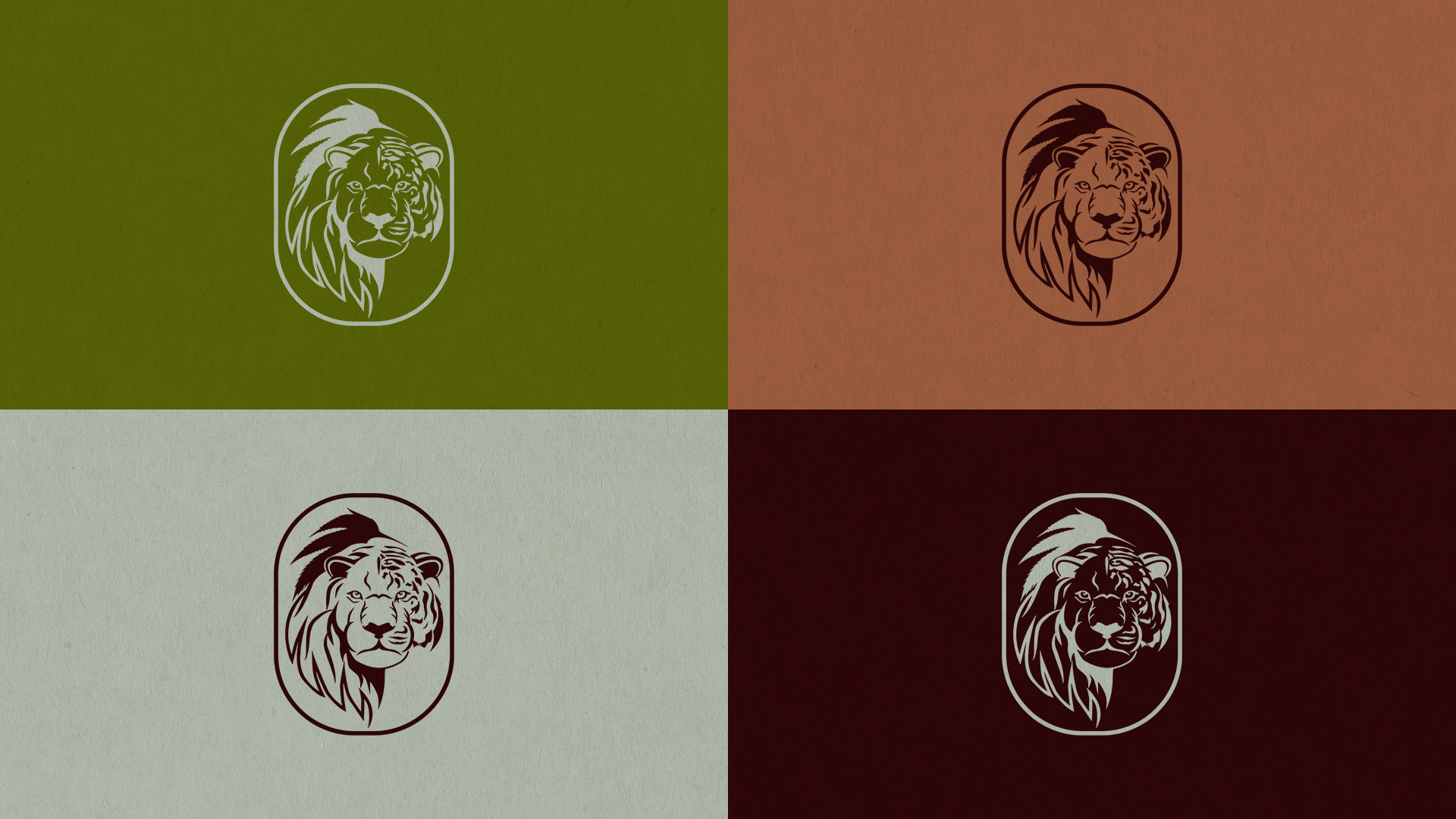 The logomark consists of the Liger, a mythical creature, known for its genetic blend of two beasts. The liger was the perfect fit to represent the company owner's intent. The lion is known for its prowess and also a symbol of freedom in Rastafari culture. Throughout China's history, the tiger represented powerful energy as well as a harmonious being. 
Through the color palette, the logotype was designed for the brand in 2016 and then updated in 2018, still retaining the same elements from its start.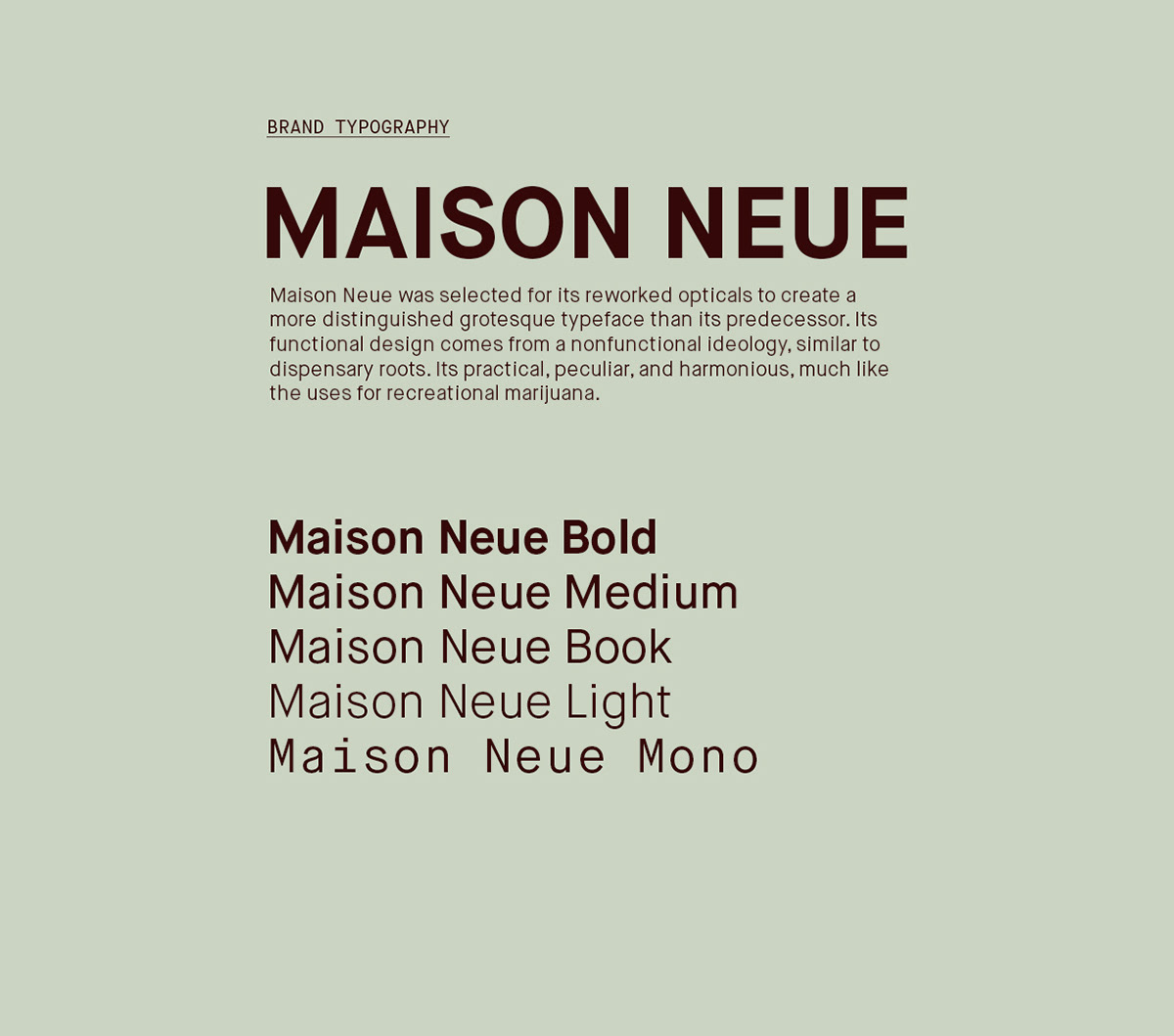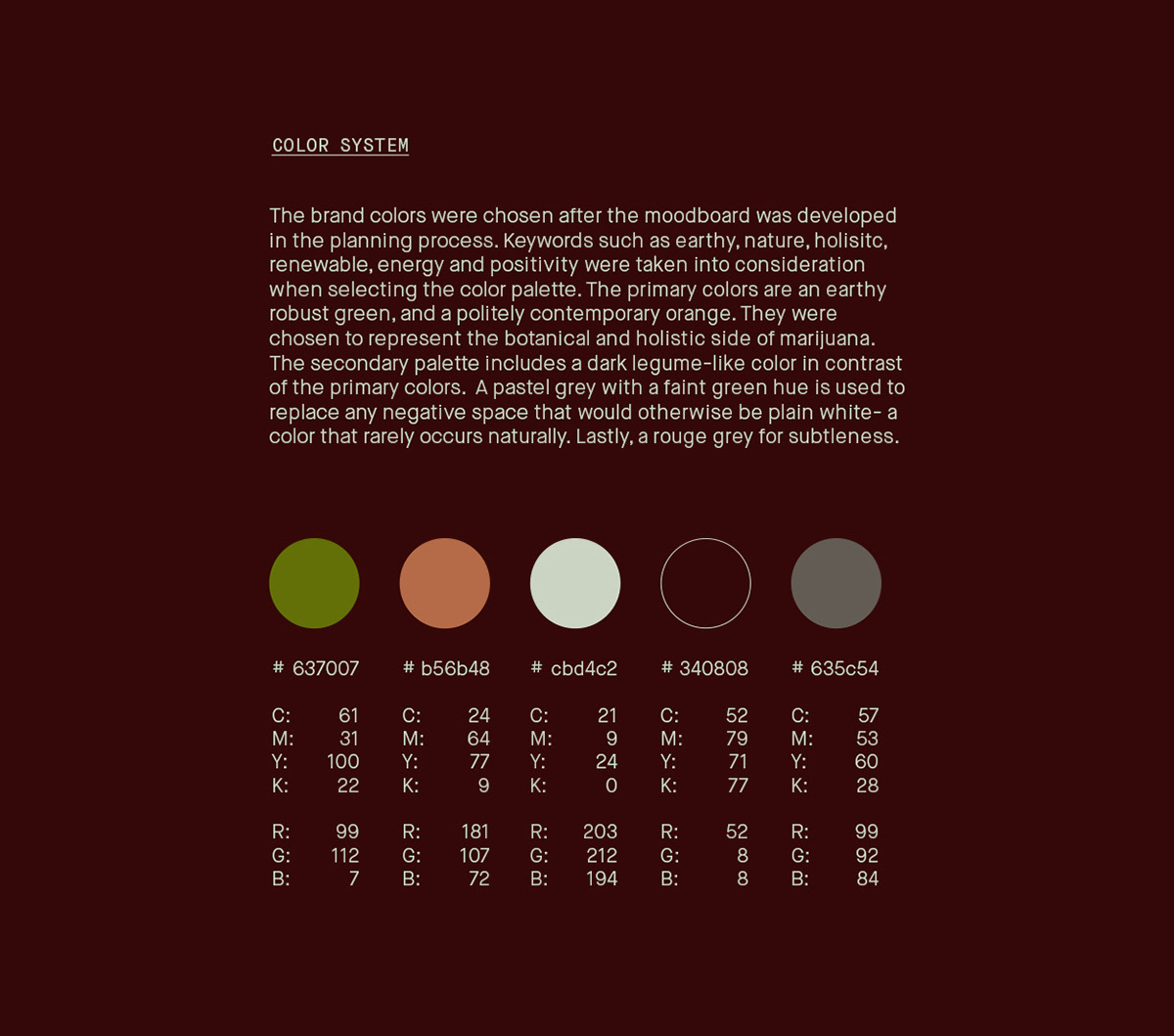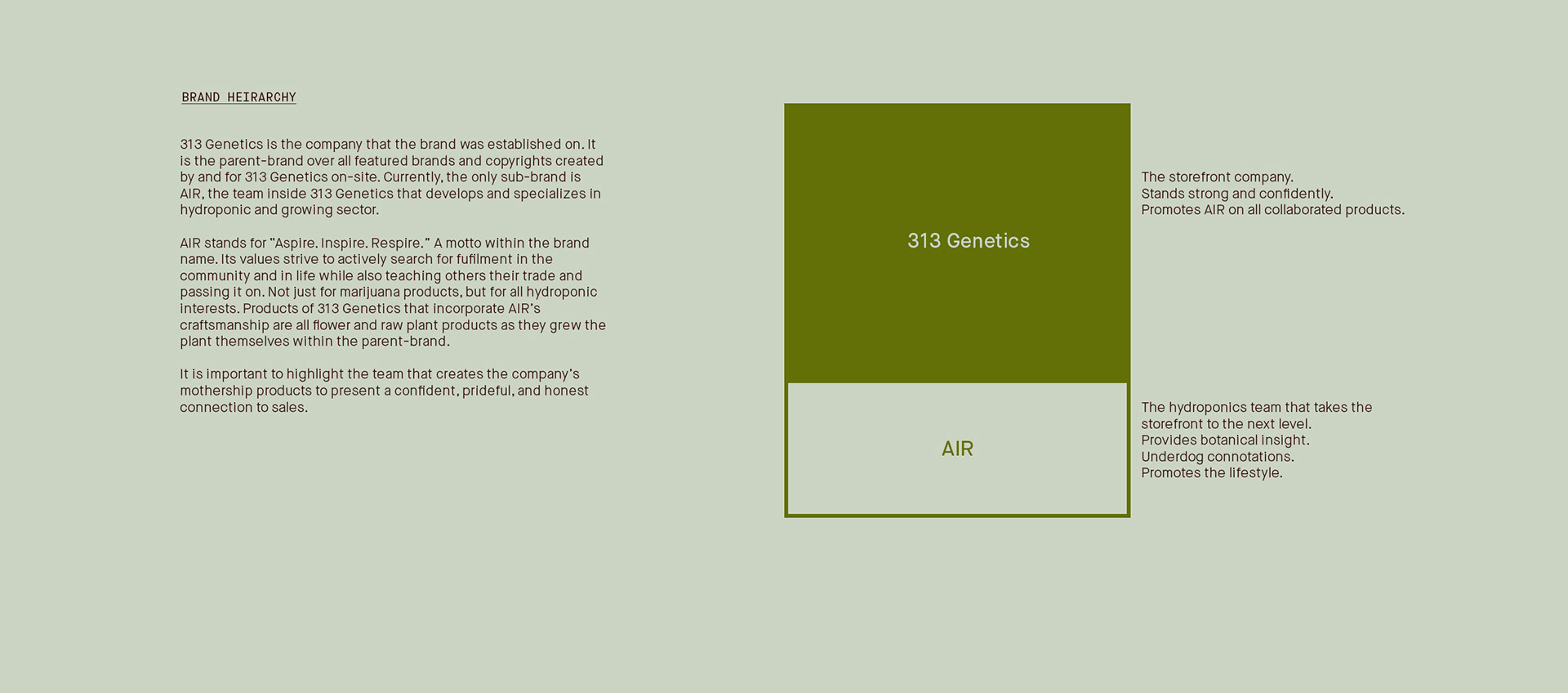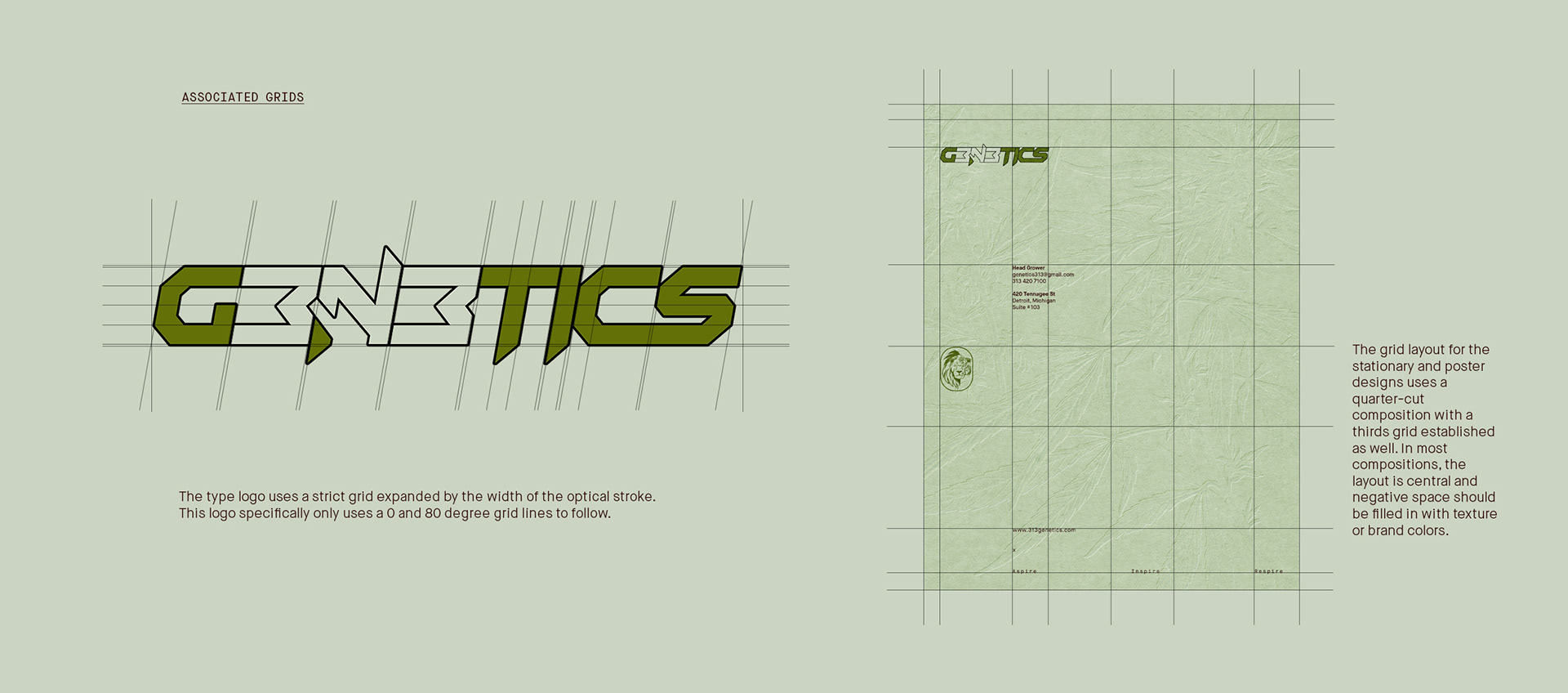 Under the 313 Genetics company is a sub-brand called AIR. An acronym for "Aspire. Inspire. Respire." AIR is responsible for curating the botanic plan and being the craft and quality control of all things hydroponic and botanical within 313 Genetics. AIR is also the spirit in which both brands set their standards to abide by.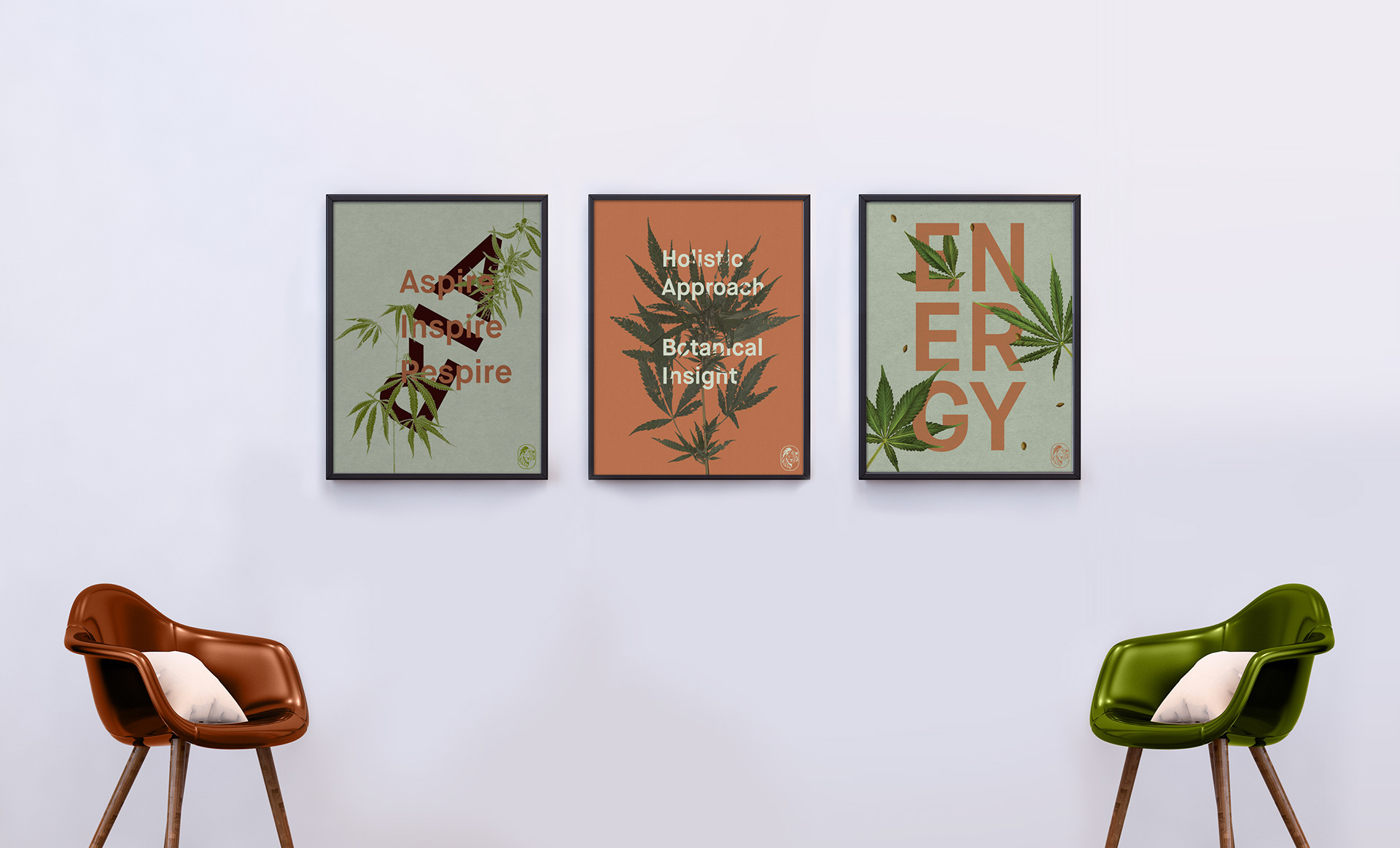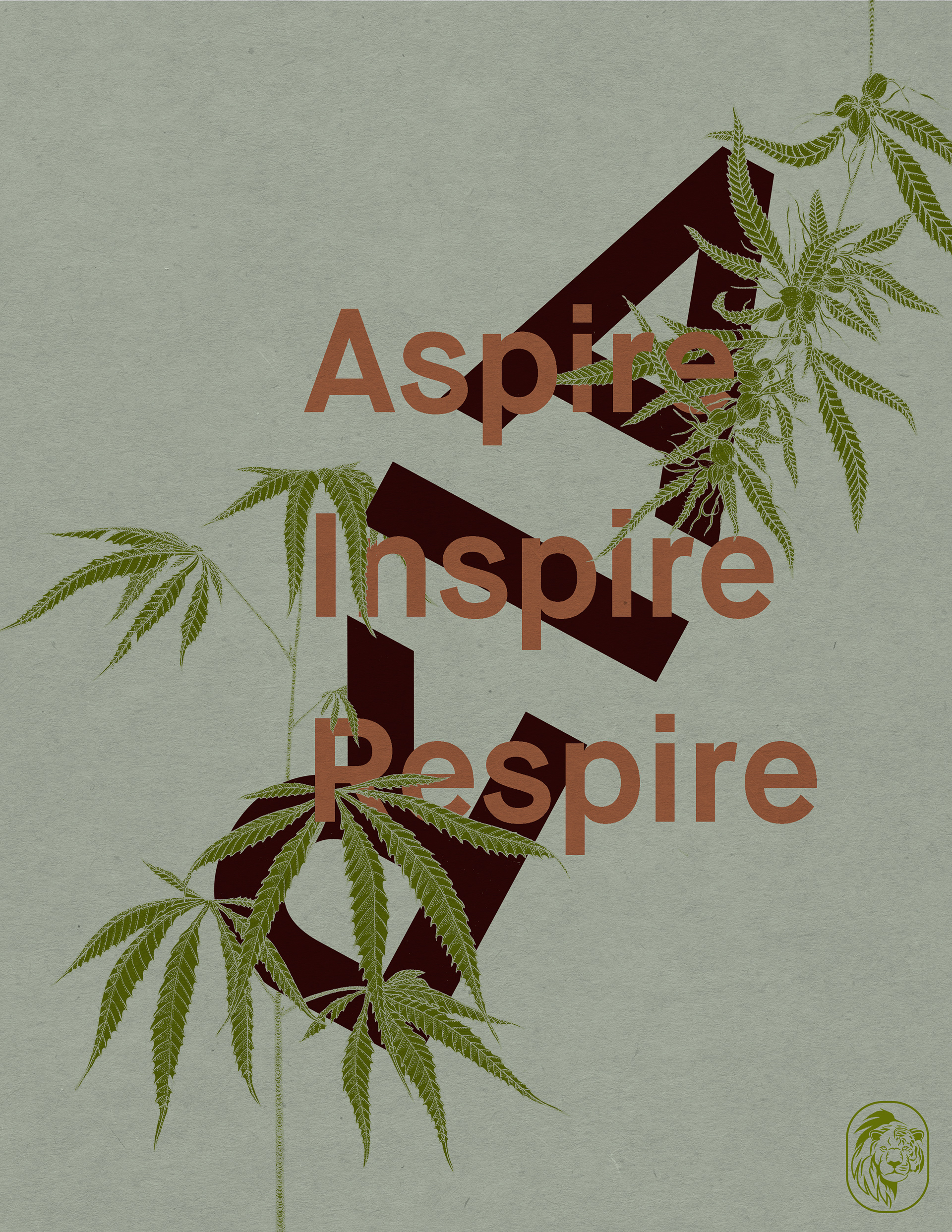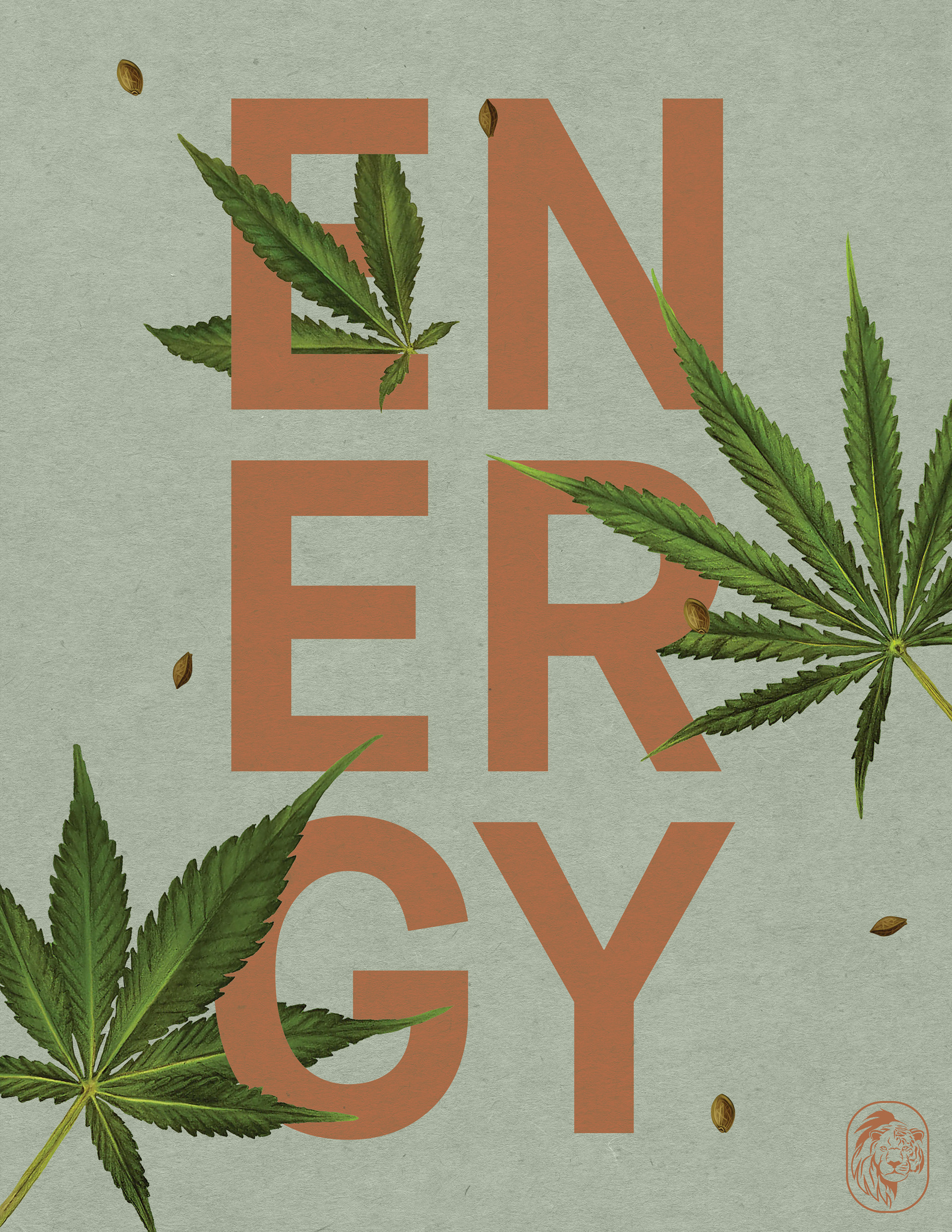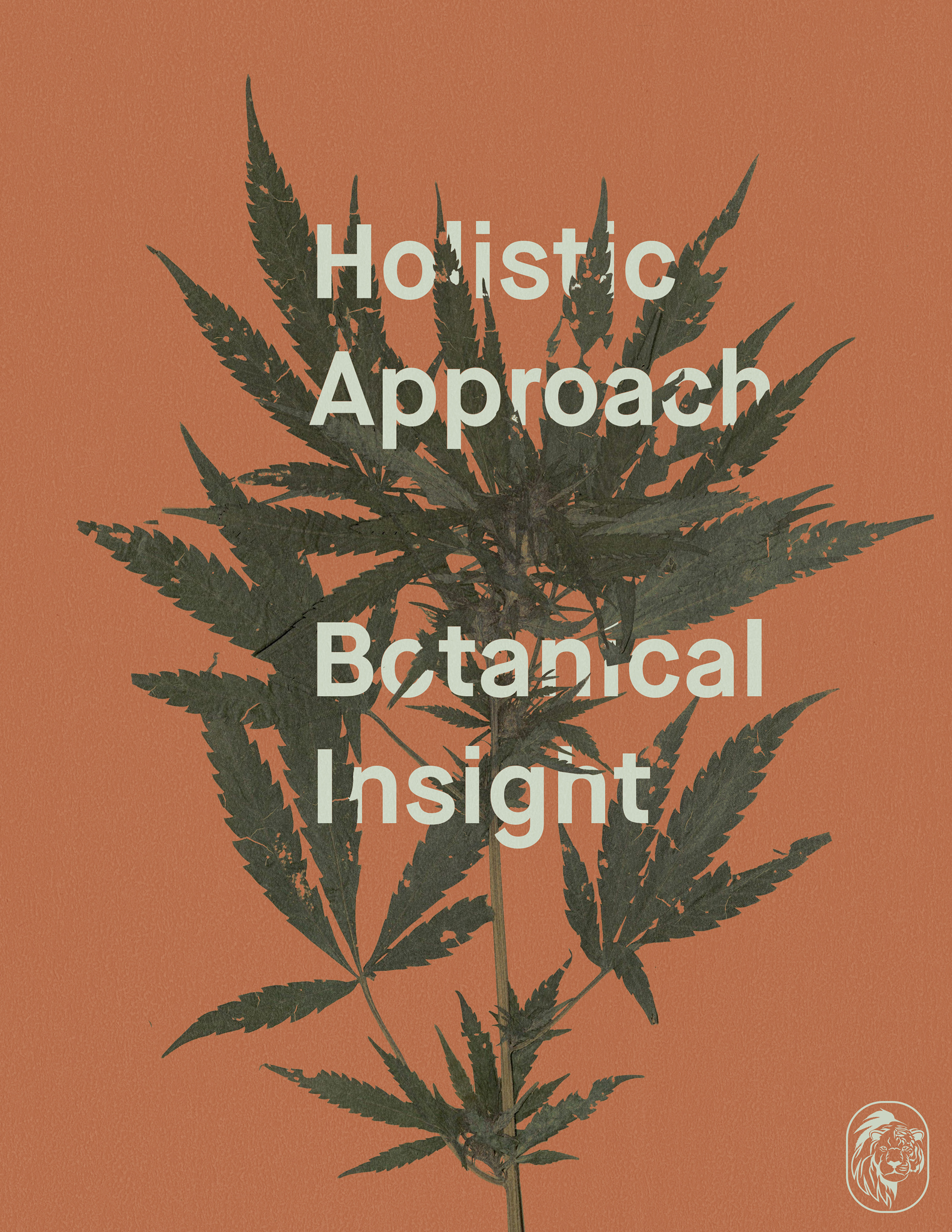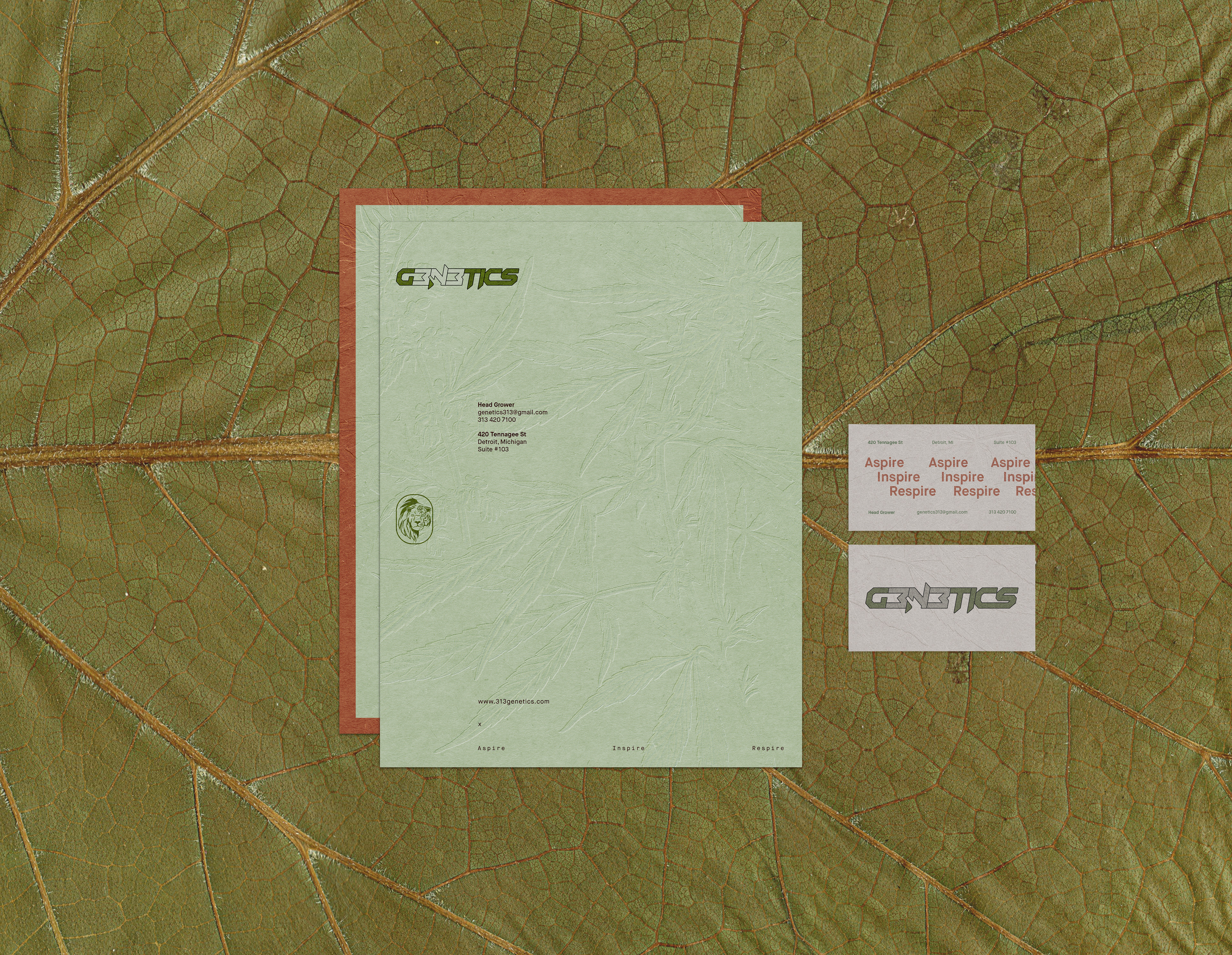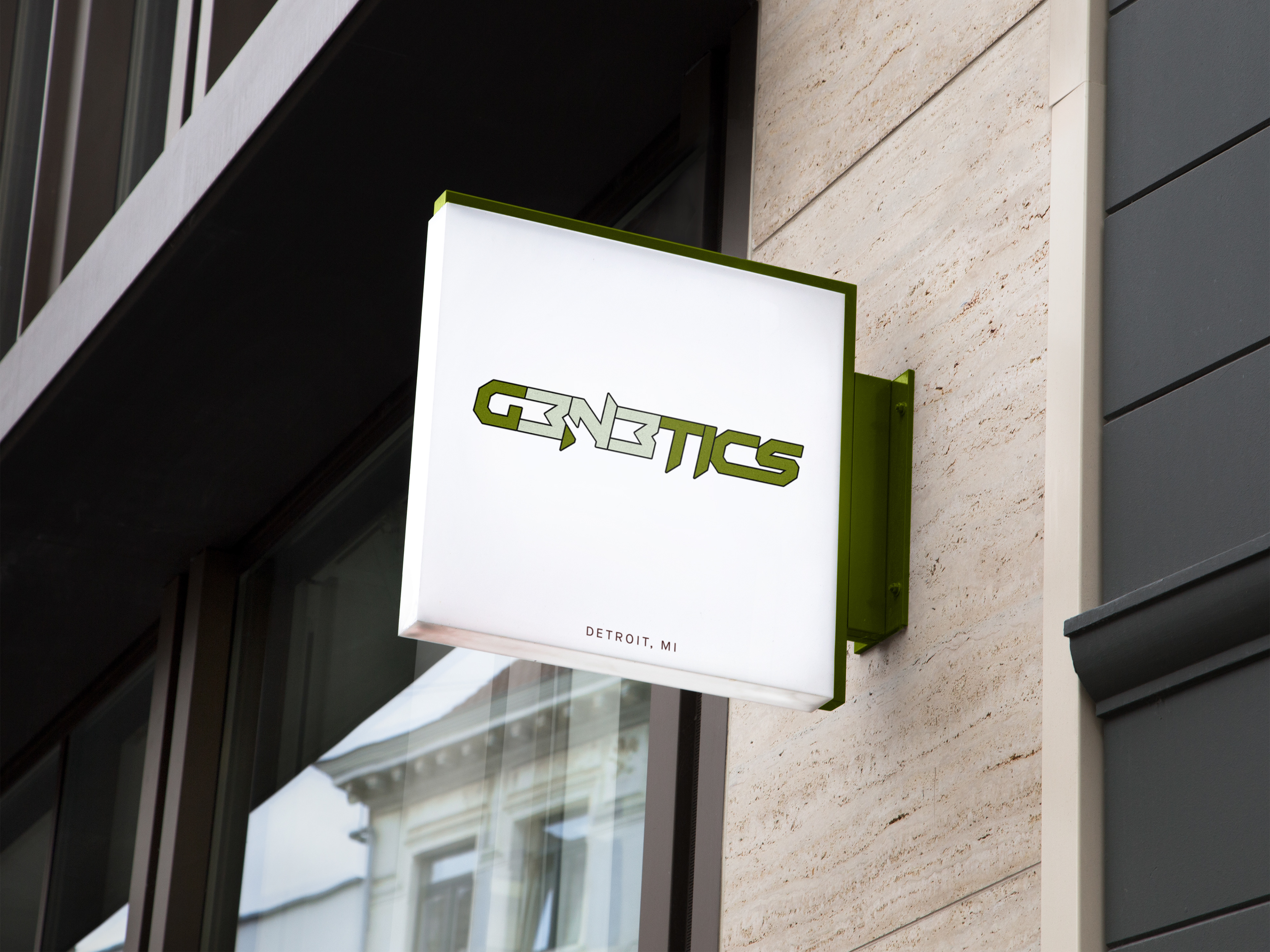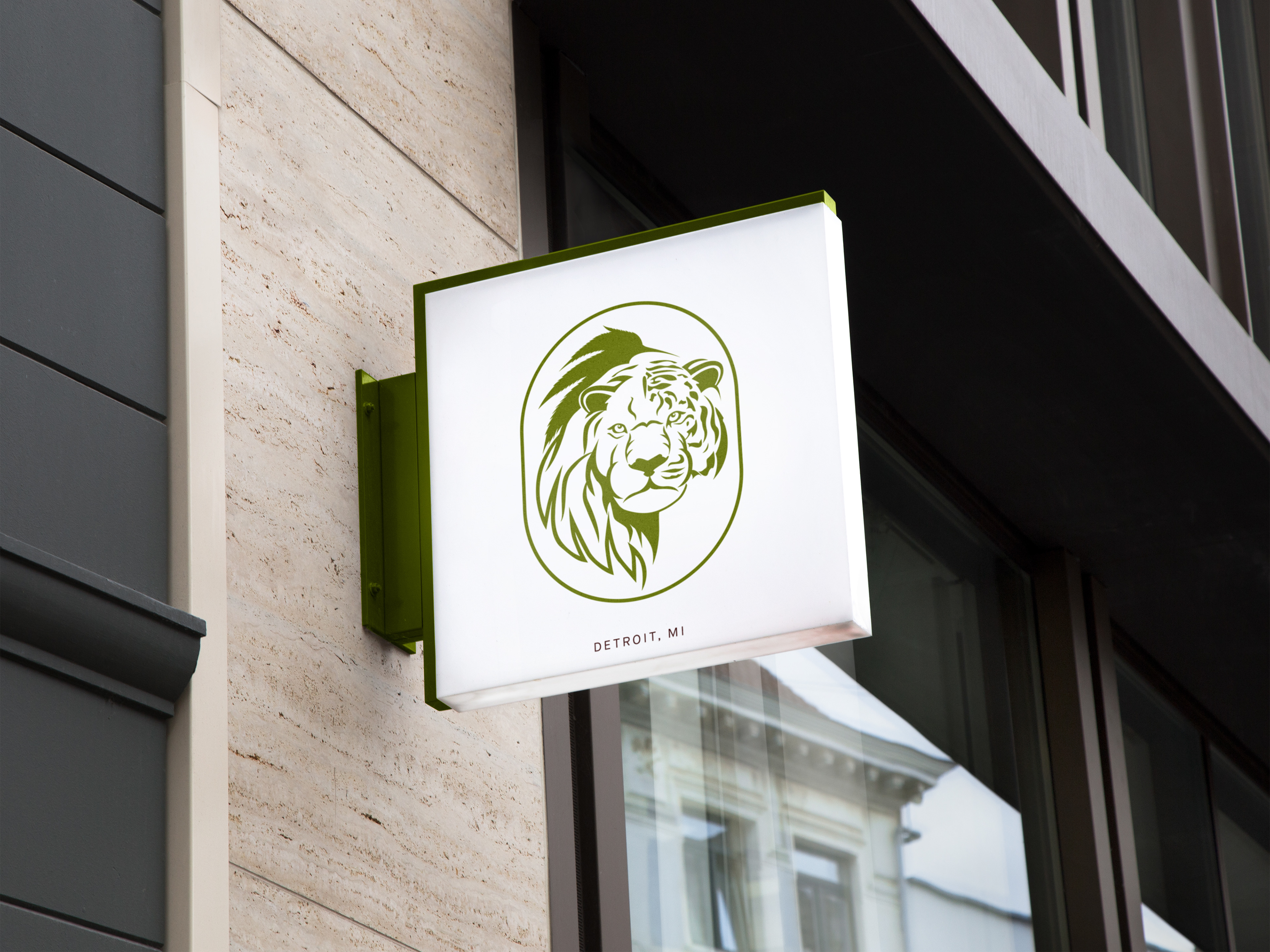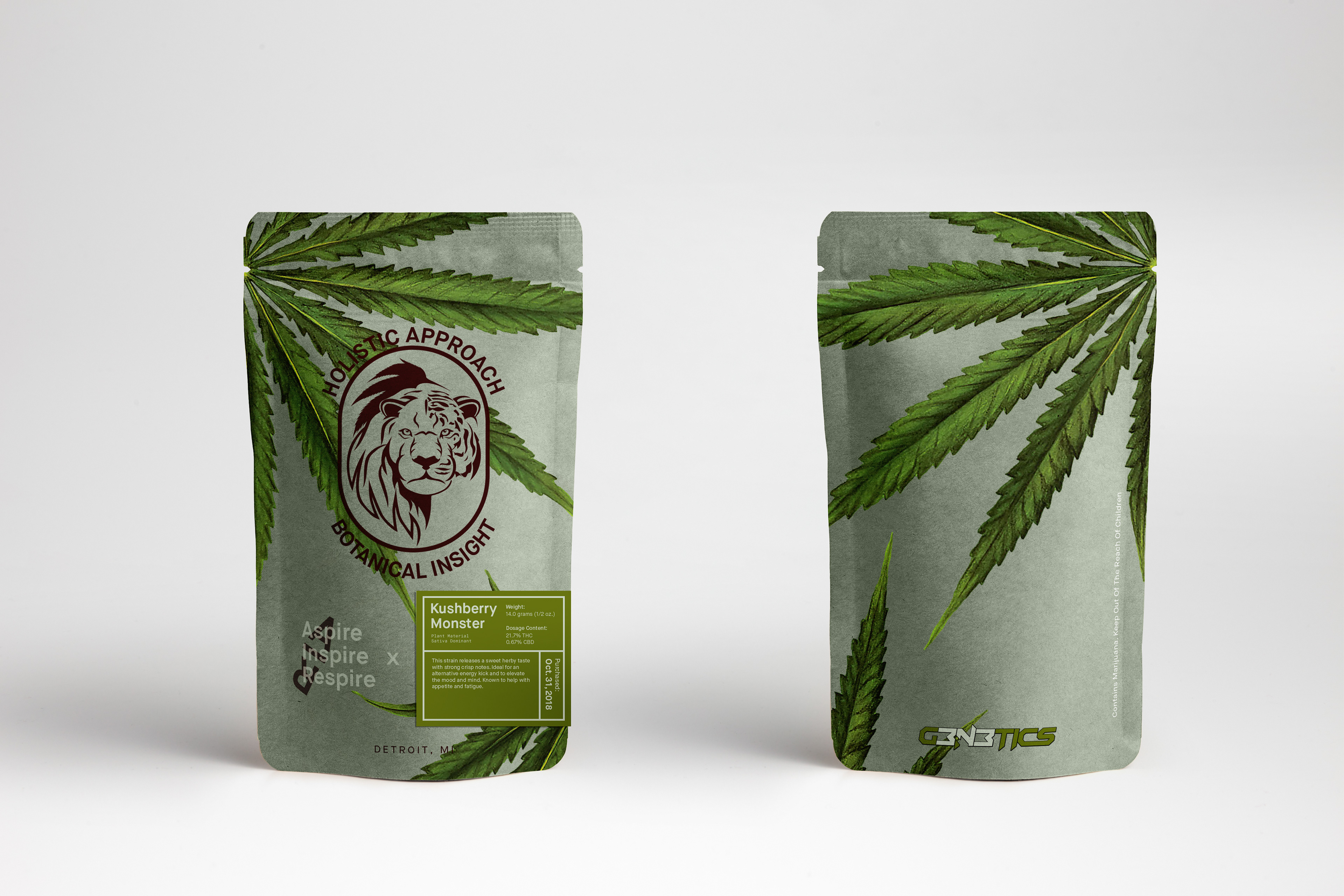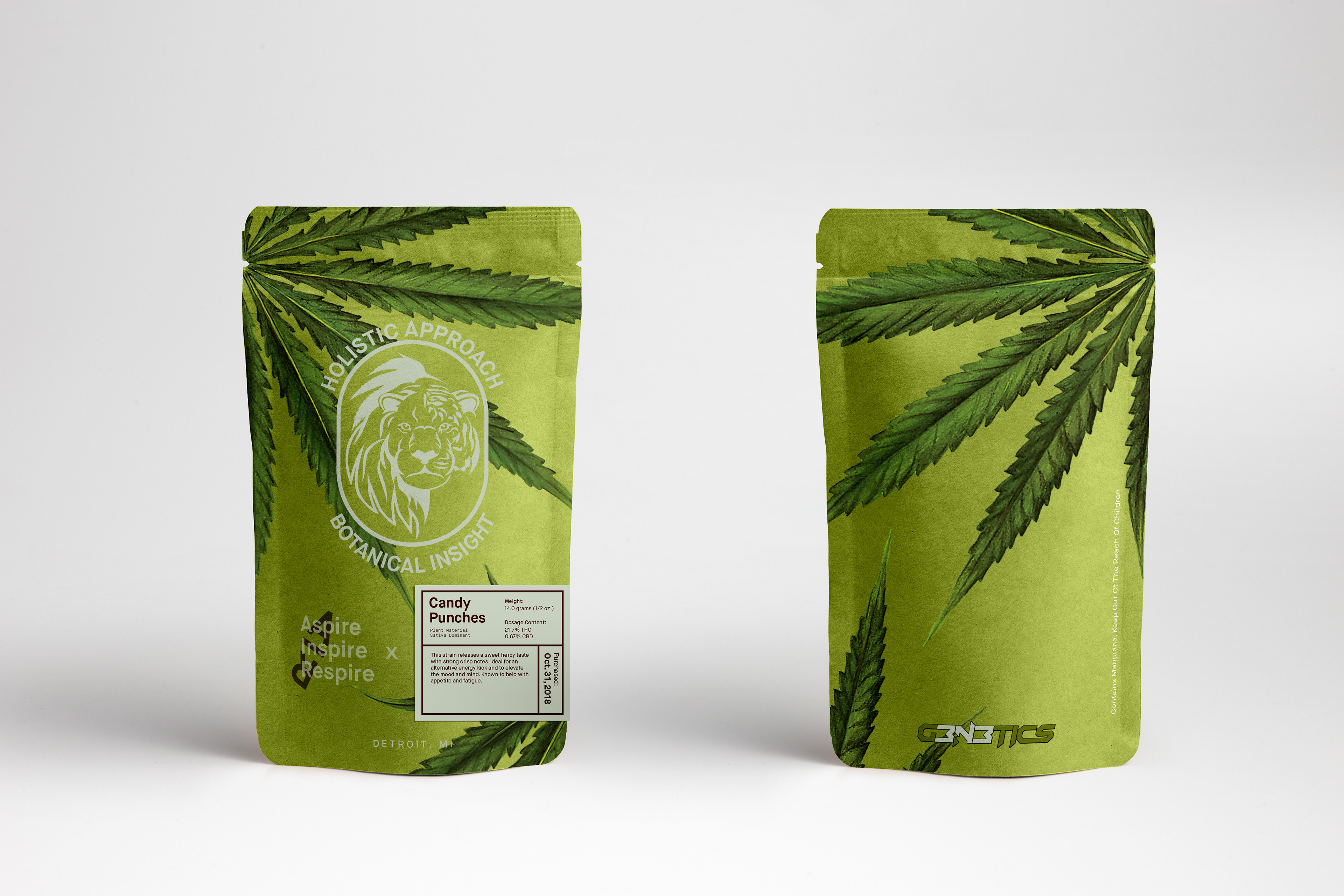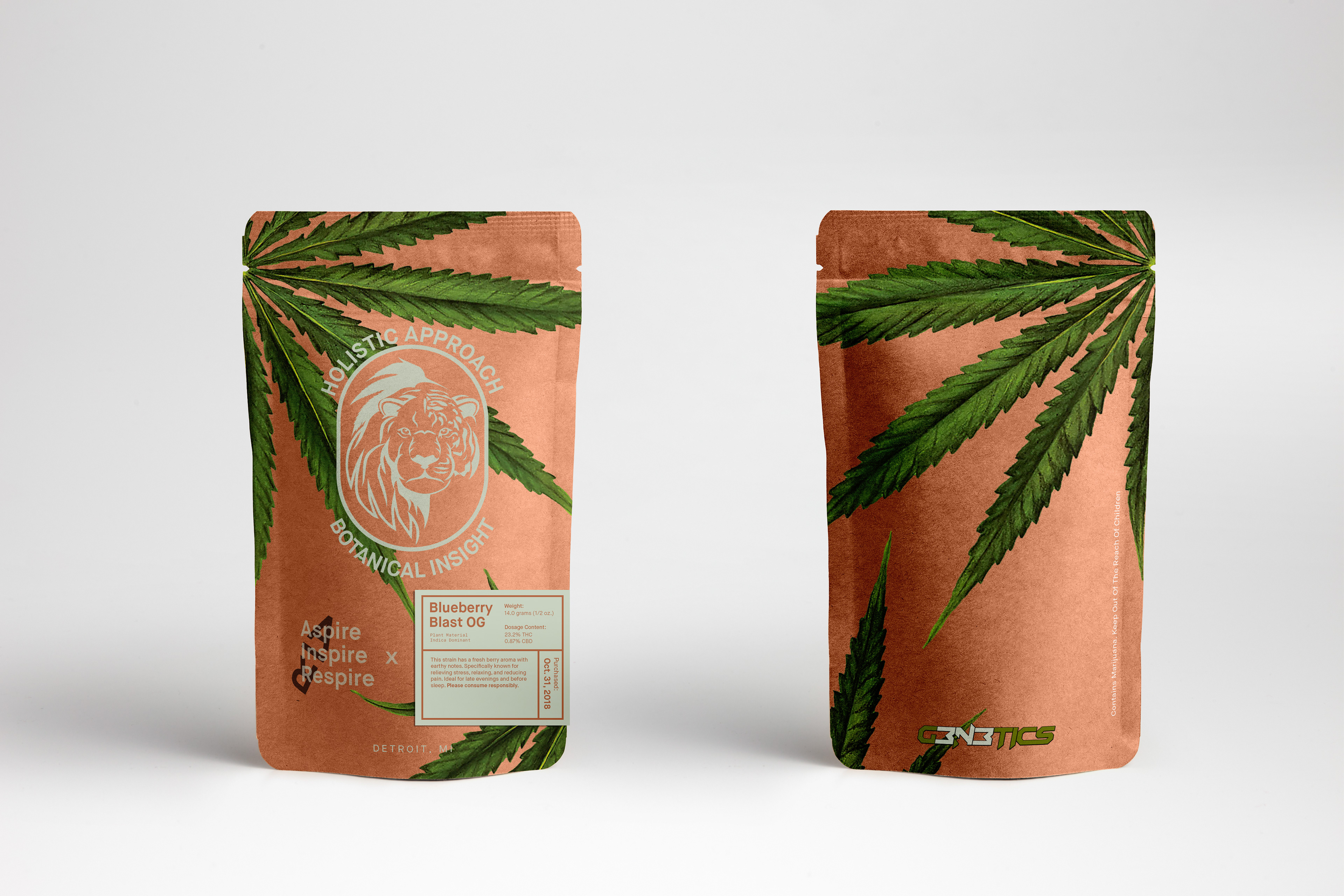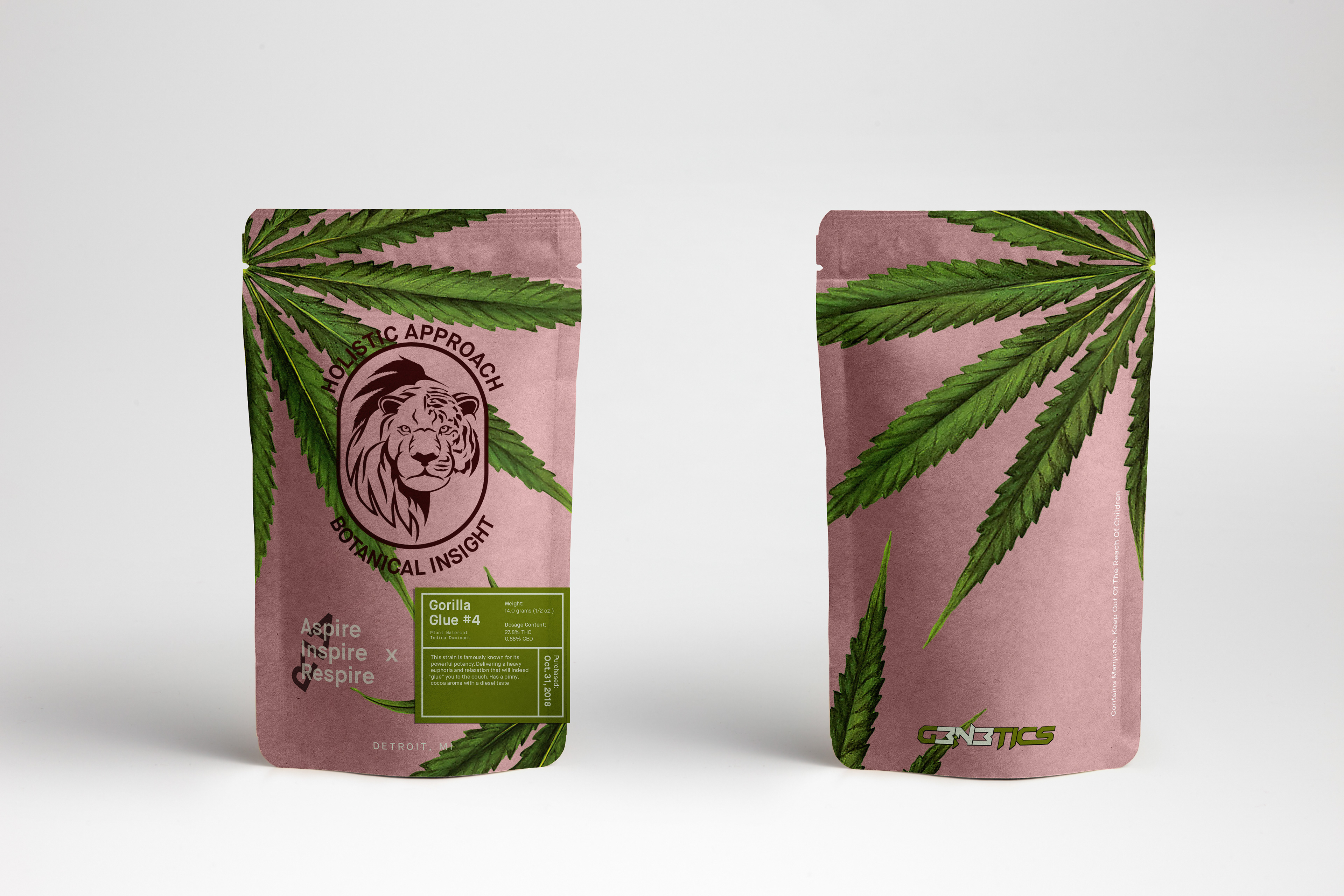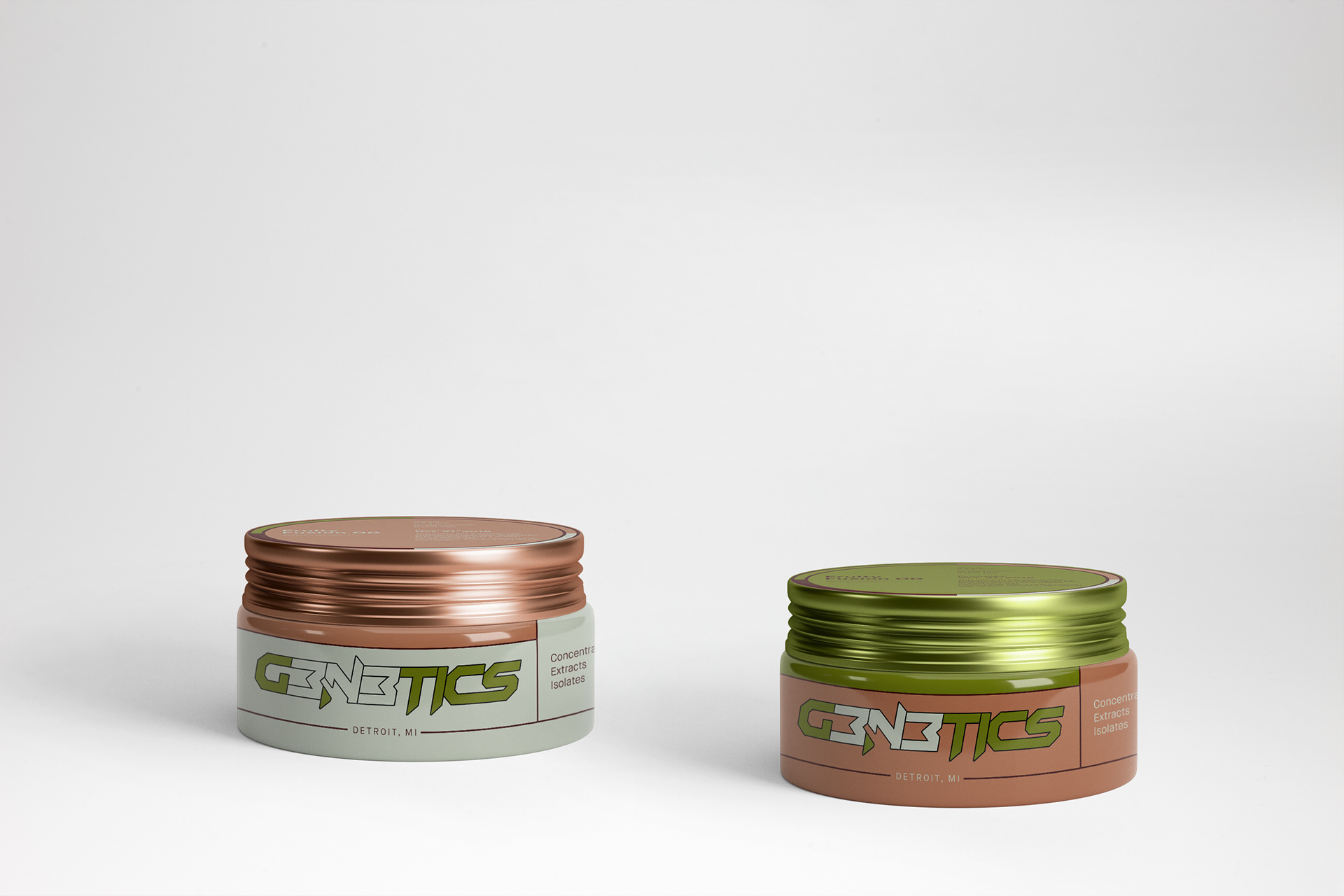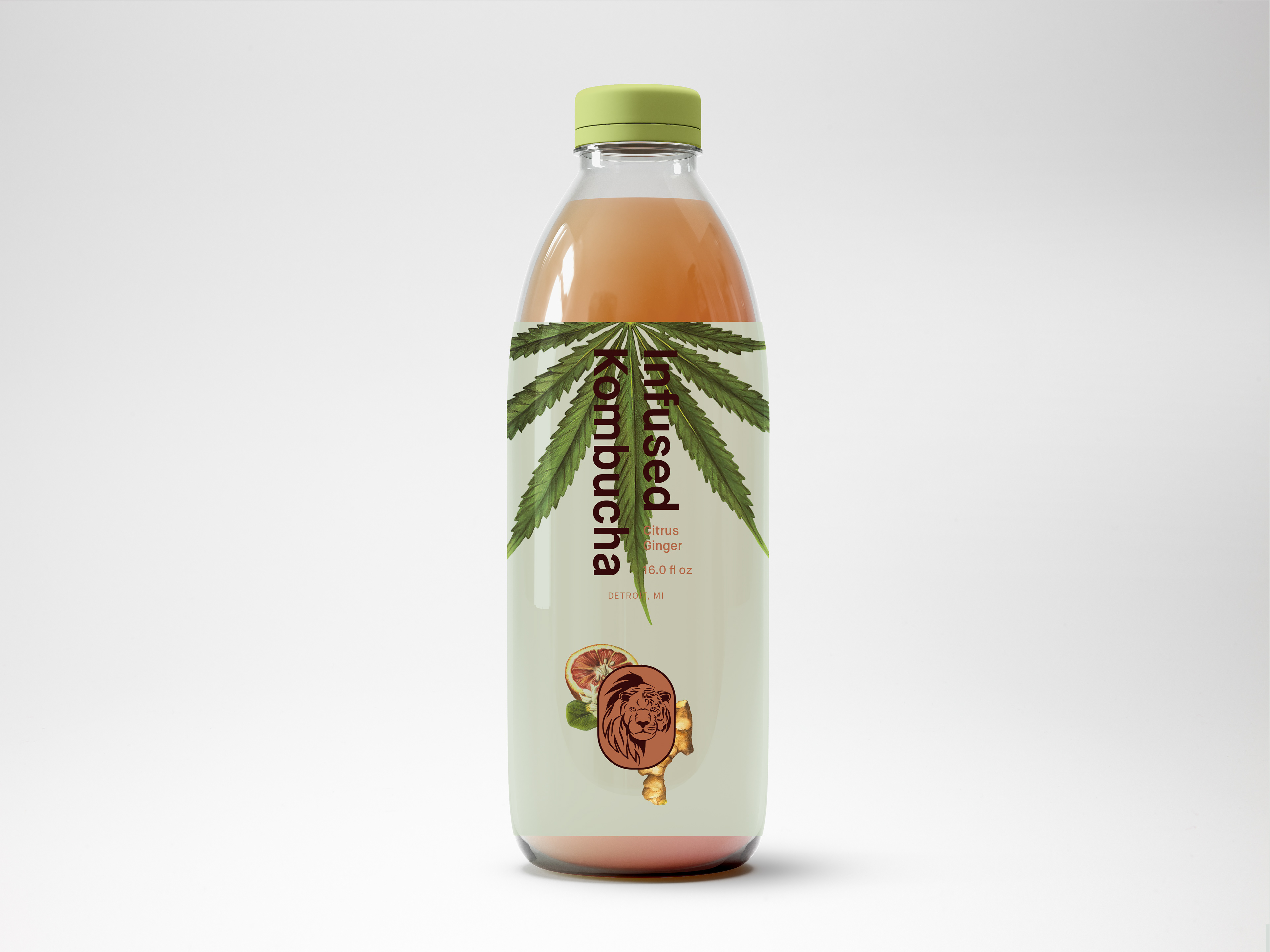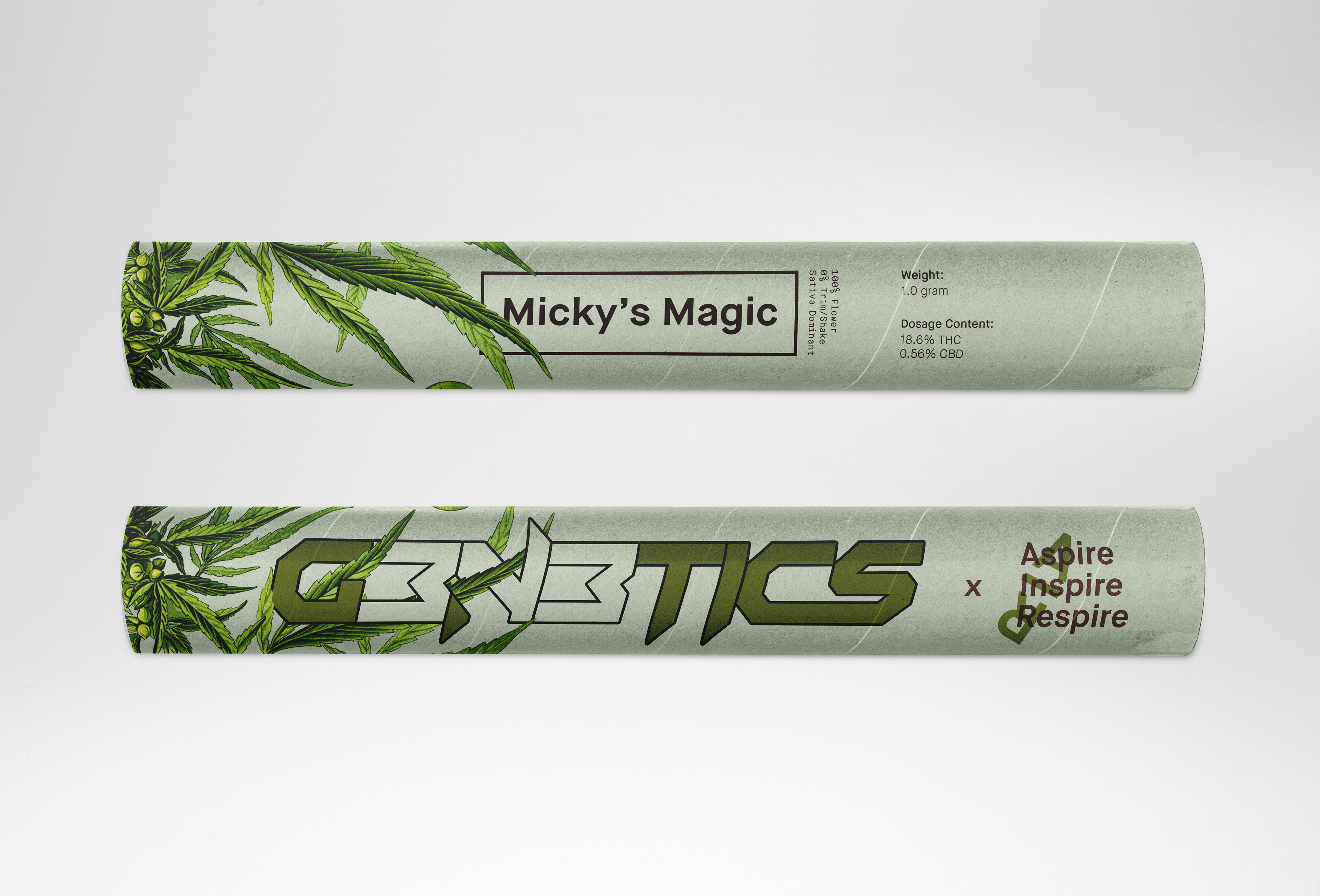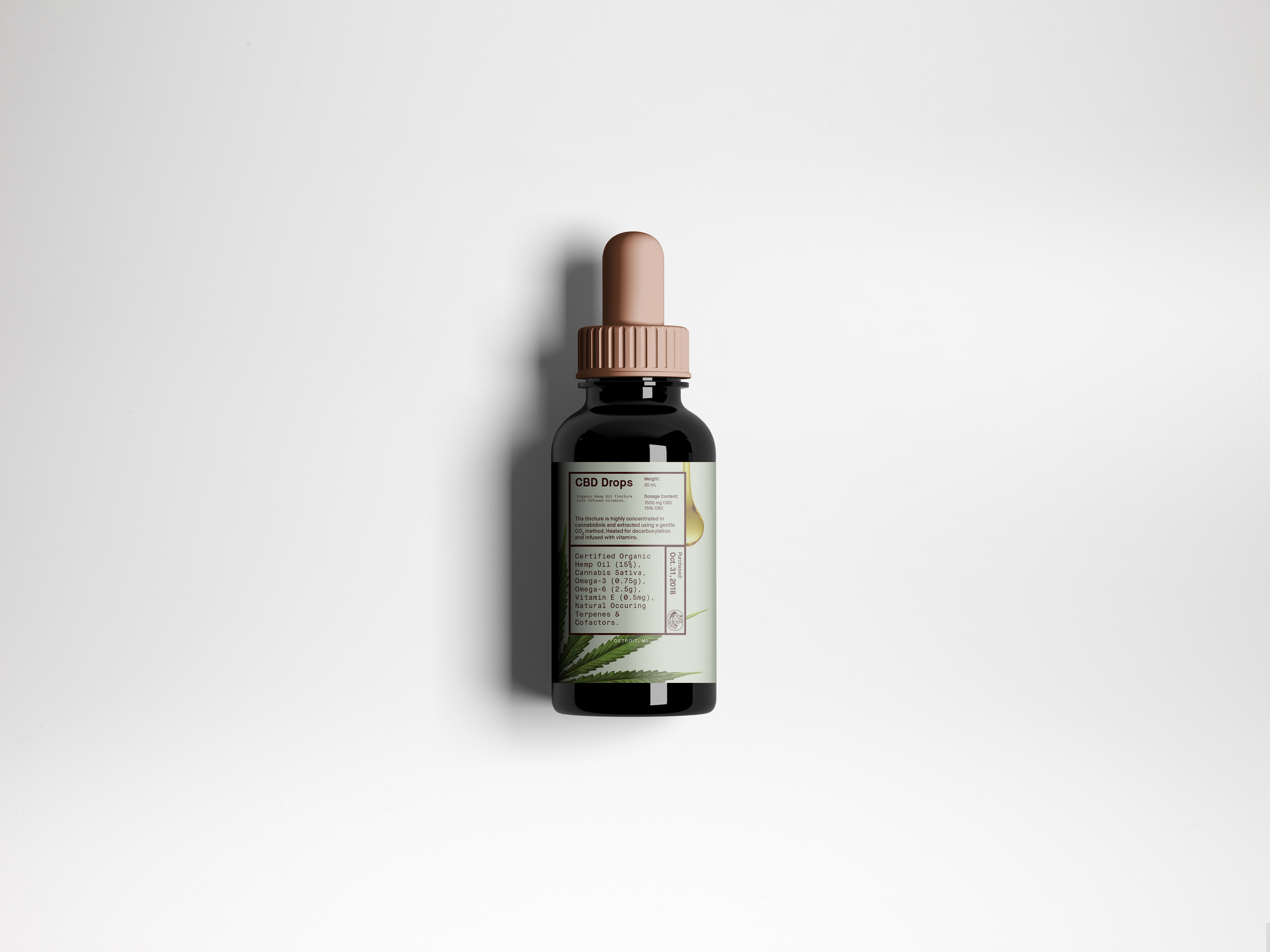 Proposed Promotional Item